White Paper
Fortifying Dairy with Probiotic Benefits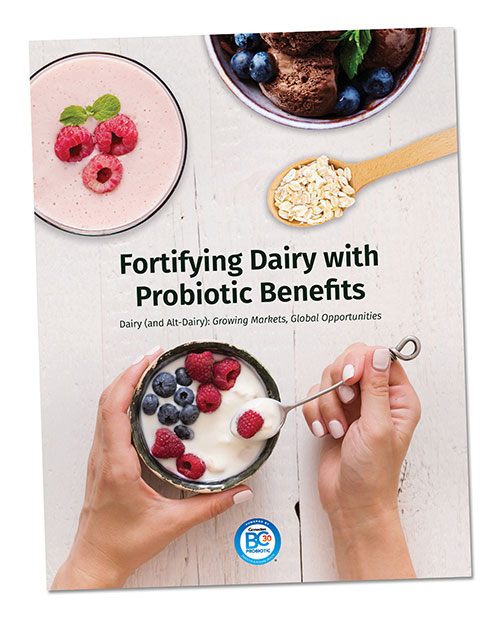 The global market for dairy and dairy alternatives is growing, with a 2020 estimated overall market value of $585 billion USD, and predicted CAGR of 2% through 2025.
Although categories with a healthy reputation (like yogurt) have done particularly well in this market, consumers' quest for healthier options in both dairy and dairy alternatives creates more demand for more innovative products with functional ingredients like probiotics.
Download the white paper, Fortifying Dairy with Probiotic Benefits, for:
Consumer trends in the dairy and alternative dairy markets that drive interest in functional ingredients for added health benefits.
Opportunities to formulate with probiotics to enhance the healthy reputation of dairy and alternative dairy products.
More information on how formulating with probiotics like BC30™ can help manufacturers add digestive benefits to enhance the health appeal of both dairy and dairy alternatives.