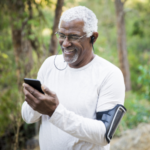 News
Leading probiotic ingredient GanedenBC30® supports protein absorption, a human clinical study has shown. GanedenBC30 (Bacillus coagulans GBI-30,...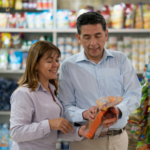 News
Regulators in Brazil have approved a health claim for leading probiotic GanedenBC30®, creating new opportunities to...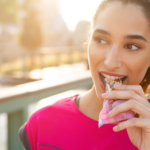 News
Australian and New Zealand food regulators have published a range of digestive health claims for leading...
News
Functional ingredients like probiotics can help the food service industry respond to growing consumer focus on...
News
Kerry, the owners of the GanedeBC30® brand has been closely monitoring the Coronavirus (COVID-19) pandemic as...
News
You know GanedenBC30® as a leading brand with a mission to develop the best probiotic for...
News
High numbers of consumers across the world understand the benefits of probiotics for gut health, a...
News
Spore-forming probiotic GanedenBC30® has a beneficial effect on gastrointestinal symptoms (GI) and upper respiratory tract infection symptoms...
News
The traditional pattern of breakfast, lunch and dinner may hold the key to boosting digestive health...
News
Innovation is happening with science-backed benefits from shelf-stable probiotic strains. The global probiotics market is projected...
News
GanedenBC30® may prevent the recurrence of C. difficile-induced infection (CDI), a common cause of healthcare-associated diarrhea...
Event
GanedenBC30® and Wellmune® offer benefit-driven solutions that meet consumer demand. For the first time, GanedenBC30®, a market-leading...