News
BC30™ Probiotic – Our Brand is Evolving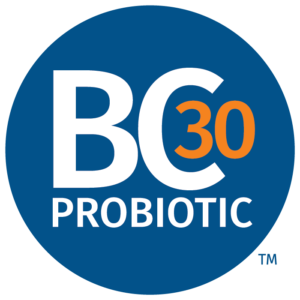 It's clear that awareness of probiotics is high around the world. Our recent brand survey indicates that probiotics/cultures have nearly universal global appeal, with nearly 4 in 5 consumers  indicating they are important ingredients in food and beverage products. Similarly, as many as 86% of consumers say they had purchased a product containing a probiotic/culture in the past 30 days.
Our survey also highlights that consumers understand the value of BC30™ probiotic, noting that more than half of consumers across regional markets said they were interested in products containing BC30.
More than half of consumers across regional markets stated they were interested in products containing BC30™.
To reflect the exciting growth of the BC30 brand across the market for products with probiotic benefits, we've evolved our brand name and logo. The updated branding and logo help to build on the global recognition of our science-backed probiotic for food and beverage applications.
Key Points to Know
GanedenBC30® probiotic will now be known simply as BC30™.
You can expect to see the updated BC30 logo change on the packages of your favorite probiotic products.
Why Have we Changed the Brand Name and Logo?
In the years since the original brand name and logo were developed, our brand's quality and integrity have remained the same. We've changed our branding and logo to reflect an evolving market while building on consumers' strong recognition of our brand.
Additionally, the update provides:
Simplicity: It's time to simplify how we show up in the marketplace, and streamline how our customers talk about BC30. Our market research has shown that the brand's greatest equity and recognition were derived from the BC30 portion of our previous name.
Modernization: This rebrand gives us the opportunity to provide BC30 with a refreshed color palette and contemporary design. A clean and visually bold identifier showcases our identity, while building on our brand heritage, and will continue to provide an easy point of reference for consumers.
Ease of use: Our logo has been a key indicator for our customers and consumers to help them understand the digestive- and immune-health benefits of products formulated with BC30. Our survey revealed that the updated logo conveys a focused, expert, and competent brand personality to consumers around the world, To enhance readability of the logo on packaging, the new logo features less text and heightened visual appeal.
A consistent and bold logo reflects our support of the growth of the BC30 brand as consumers continue to reach for functional foods and beverages to meet their health and wellness goals.​
Moving Forward as BC30™
​The new brand identity helps to communicate the benefits of our science-backed probiotic to consumers, and makes it easier to understand and remember the brand.​ As manufacturers update their product packaging, consumers will begin to associate the new BC30 brand name and logo with the benefits they've always associated with the product. Additionally, updated website and social media content will help to reinforce our updated brand.
Our evolved identity reflects our brand values as a premium, trustworthy, and reliable ingredient that strives to provide food and beverage manufacturers an innovative, effective means to support consumers' health and wellness.​ This update highlights our global growth story and commitment to helping create a safe and efficacious probiotic for everyone​.
Want to know more about our updated brand, or formulating innovative foods and beverages with BC30? Contact us.