Guide
Guide to Formulating with Probiotics in Dairy and Alternative Dairy Markets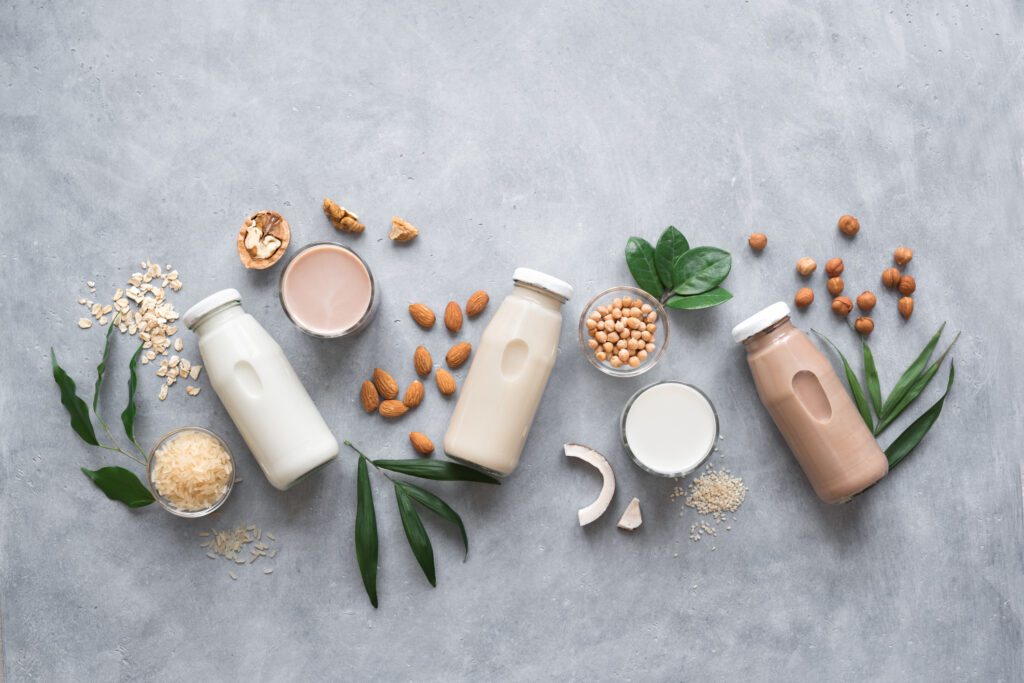 In a food and beverage market brimming with options, consumer interest in dairy and alternative dairy products continues to grow steadily. As more consumers become aware of their health, especially in light of the pandemic, they are carefully considering their options. While conditions like lactose intolerance have long been a concern, some consumers are turning to alternative dairy products for a variety of health benefits. A growing focus on wellness is creating new demand for dairy and alternative dairy products, with added functional benefits like probiotics to help enhance the health halos of these categories, and the markets are responding.
In this guide we focus on:
How consumer demands are influencing growth in both the dairy and alternative dairy markets
Why probiotics are an especially good fit for dairy and alternative dairy products
Formulation opportunities to add the probiotic benefits consumers want to dairy and alternative dairy products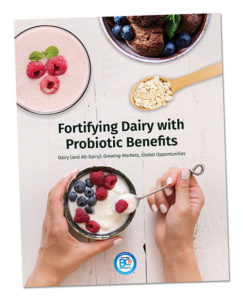 UNDERSTAND DAIRY AND ALTERNATIVE DAIRY MARKETS
Get market insight and formulation opportunities.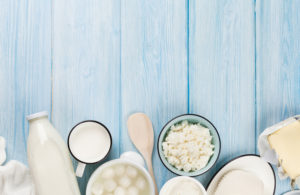 What's Happening in Dairy and Alternative Dairy Markets?
The dairy market has thrived during the current pandemic. Euromonitor International reports that as of August, 2020, the market had an estimated overall value of $585 billion USD, with a predicted CAGR of 2% through 2025.
Primary consumer drivers in this market include:
 The comfort factor: Over the last year, consumers have yearned for simpler times and sought dairy products, like ice cream, with an indulgent or nostalgic feel, or ones that evoke emotions of comfort.
The association with health: Consumers have traditionally believed dairy products to be healthy choices. In the 5 years ending in Q3, 2020, "supporting health" was one of the fastest-growing positionings for the global milk market, according to Innova.
Global milk market: fastest-growing positionings (% CAGR 5 years ending Q3 2020)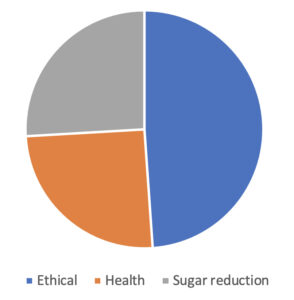 Interest in the alternative dairy market is on the rise globally as well, with over half of consumers in some regions interested in plant-based versions of dairy products.
Proportion of consumers who say they turn to dairy alternatives, 2020

Through July 2020, a recent market report showed overall launches of dairy products grew at a five-year CAGR of 3.9%. By contrast, plant-based drink launches grew by 9%. In just one example of this dynamic growth, the figure for plant-based spoonable yogurts was 27.1%.
Growth in this market can be attributed largely to these factors: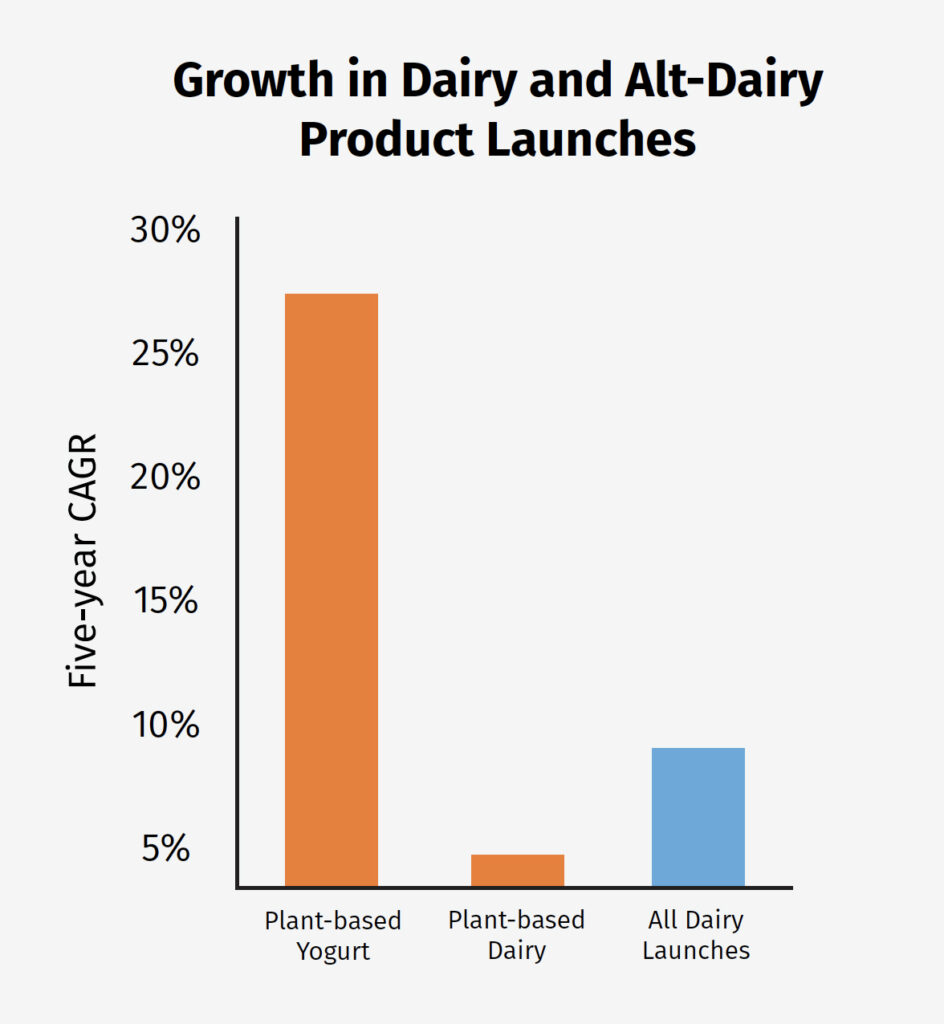 Lactose intolerance. The growing incidence and awareness of lactose intolerance is fueling demand. In Asia, where 90% of people are lactose-intolerant, the lactose-free market is already worth over $900m.
Plant-based options. Consumers are replacing animal-derived foods and beverages with plant-based alternatives, a trend that appears to have increased as a result of the pandemic. In China, 25% of consumers said in a 2021 survey that the pandemic has encouraged them to eat fewer animal products, with similar numbers in Germany and Thailand saying the same.
Ethical choices. A growing demand for options that are seen as healthy and sustainable, with non-dairy seen as a viable option. Dairy product launches with Non-GMO or Organic claims in North America have grown 33% from 2017 to 2019.
What Benefits Do Consumers Want in Dairy and Alternatives?
Adding probiotics to dairy and alternative dairy products is an opportunity to enhance these products' health halos. And consumers are particularly aware of the role of probiotics in digestive health. Kerry's 2019 global survey of  over 11,000 health-conscious consumers in 14 countries showed strong interest in both dairy and alternative dairy products with probiotic benefits.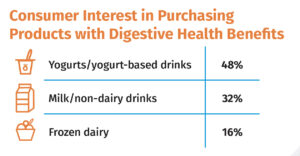 How Do Spore-forming Probiotics Create Formulation Opportunities?
Sources:
Euromonitor Passport, August 2020
Innova Market Reports, 2020Mintel GNPD, August 2020
Mintel GNPD, August 2020
Kerry 'Alternative Dairy Beverages'
Mintel Plant-based foods in a post-COVID-19 world
Mintel GNPD
Kerry Global Consumer Survey, Digestive and Immune Health, 2019