Expert Insight
Beverages with a Functional Twist: Meeting Demand for Probiotic Benefits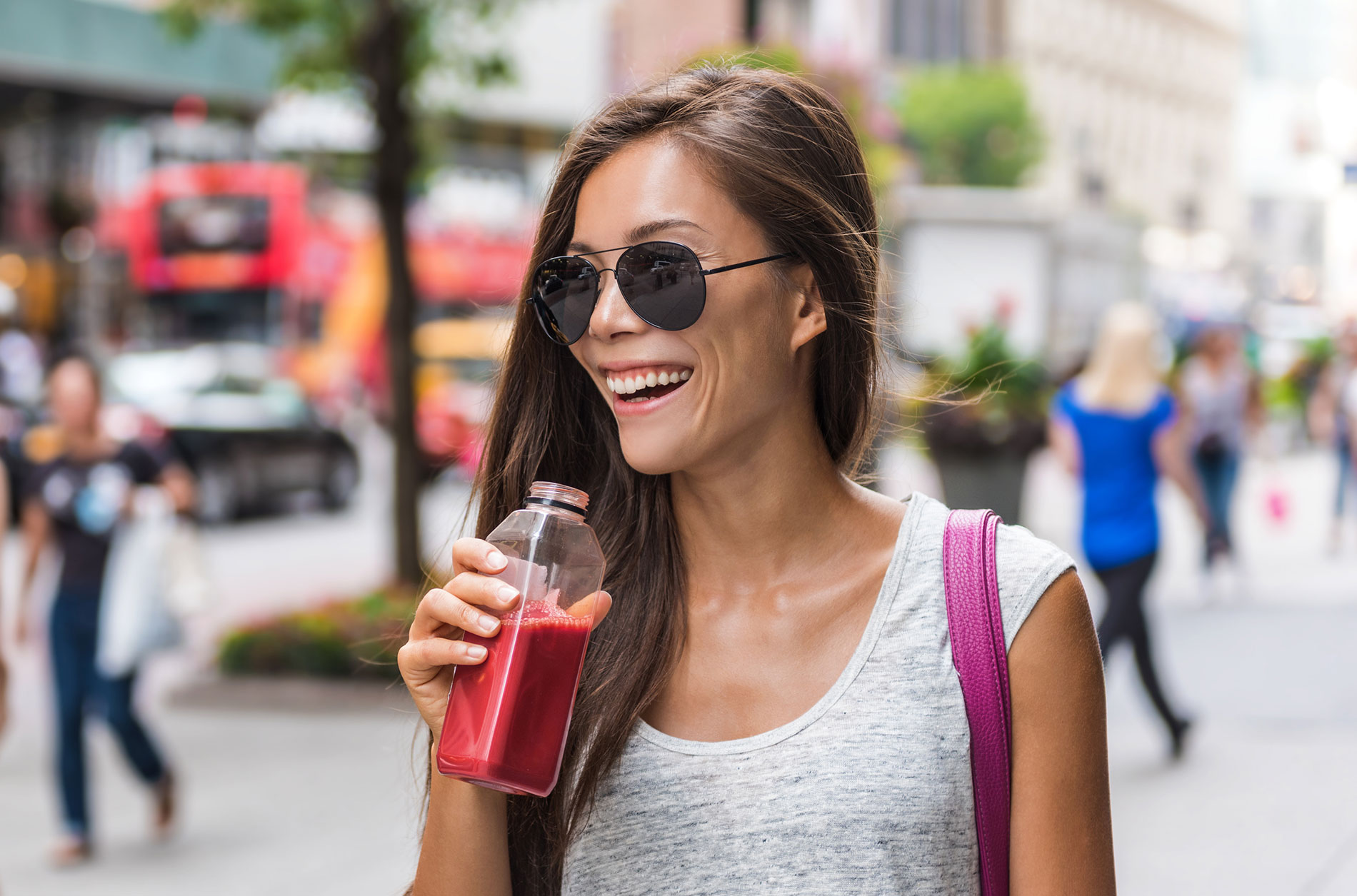 Worth $102B USD in 2020, the global functional beverage market is predicted to grow at a CAGR of 3.2% through 2025 , driven by consumers' deepening understanding of the role of ingredients, like probiotics, in providing benefits for a variety of need states. While consumers are interested in an increasingly wide range of benefits, including stress relief, energy, mood, immunity and gut health, they are making the connection between the microbiome and its relationship to overall heath. In turn, ongoing  research on probiotics is leading to increased product development and consumer interest in maintaining gut health.
As consumers seek products that they associate with offering a convenient nutritional boost, formulating functional beverages with probiotic benefits can help manufacturers meet consumer demand  in an easy-to-consume format.
Learn how growing consumer awareness of probiotics is driving demand for beverages with benefits. Get the white paper.
Interest in Probiotics is Growing
Probiotic use is on the rise, with 24% of global consumers recently surveyed by Kerry saying they had used a product containing probiotics over the past six months, up from 21% in 2019. As well, 44% said they would consider doing so, up from 40% in 2019. The market for functional beverages with probiotic benefits is responding in kind. In the last year, each major beverage category has gone through its own functional revolution. Products fortified with probiotics are among the fastest-growing offerings.
Growing categories, defined by Kerry's research as the percentage  of global consumers who have purchased beverages in the last 6 months and would also be interested in purchasing if they contained ingredients which promoted digestive health benefits include:
Refreshing Beverages (41%) combining benefits like energy with reduced sugar, like enhanced waters.
Meal Replacements (44%) expanding beyond weight management and into functional properties around protein, fiber and nutrients.
Dairy And Alternative Dairy Products (58%) often fortified with additions like probiotics and protein. While growth is evident in many beverage categories, fortification claims are more prevalent in dairy drinks, a key opportunity in several regions across the globe.

74% of dairy beverage launches around the world carried functional claims in the last year, up 6% from the previous year (2020 vs. 2019), according to FMCG Gurus.

Hot Drinks Like Tea, Coffee and Cocoa (38%) combine their classic ability to soothe and calm with benefits for digestive health, immune health, sleep support, cognition and focus, as well as detoxification provided by functional versions of these beverages. Ready-To-Drink Coffees And Teas (35%) provide these benefits in an on-the-go format.
Using the Right Ingredients is Key
Although probiotics in functional beverages come in many forms, formulating with the right strain is critical to ensuring a successful product. Particularly in applications where the beverage is subjected to heating, boiling or freezing, the ability of a spore-forming probiotic like BC30™ to survive these extremes helps ensure the viability of the probiotic. This resiliency makes BC30 suitable for a variety of food and beverage applications, including dairy, refrigerated and shelf-stable applications like hot and cold beverages and beverage mixes, as well as cereal bars and snacks.
Want more beverages with benefits? Download the white paper, Beverages with Probiotic Benefits: Growing health-consciousness Drives Market Demand.